Who Are PASS Training?
Nationwide Accredited Training Centre
With over 20 training locations available and a range of popular courses, including City & Guilds, it's no wonder people from all over the UK choose PASS for their training requirements.
Specialists in Confined Space, High Voltage and Compex Training
With over a decade of experience with training professionals across the UK, PASS training delivers comprehensive training solutions delivered with the expertise necessary to ensure delegates get value for money, the tuition they need and the courses that best suit their application.
We work closely with all of our customers to deliver tailor-made solutions for training needs, helping you to identify exactly which courses are suitable for your personnel. Our courses are available at our own training centres in the North East or Watford, London or we can alternatively carry out on-site course at your own premises.
PASS Training
PASS is an accredited supplier of training courses from a wide variety of regulatory bodies including City and Guilds, ELA and more. Our dedicated training centre and team deliver the highest levels of customer service at all times, ensuring each and every delegate gets the experience that makes their training course enjoyable, informative and for exceptional value for money.
Thousands of professionals every year trust us as their training provider and we hope that we can work with you in the near future to deliver training courses suitable for your application.
The PASS Group
PASS Training is part of the PASS group, a comprehensive solution for training, test equipment and calibration.
Meet the Administrators
The training administrators are your first point of call for any training questions or queries. Book a course or discuss your bespoke course needs. We pride ourselves on excellent customer service, as well as top quality training.

Carole Jameson
Admin Manager

Amy Thomas
Training Admin

Stacey Lawrence
Training Admin

Colette Kane
Training Admin
Mission Statement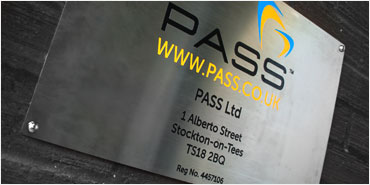 It is the mission of PASS to improve safety in the workplace for all.
We are committed to offering the highest levels of customer service both within our core electrical testing fields and training programs whilst offering the best possible value for money.
PASS will continue to work together as a team to improve systems and quality of service in order to make the customer experience better each year whilst keeping our prices competitive.
Quality Statement
Business Goal – To get it right first time and strive to exceed customer expectations where possible. Our business processes and systems will conform to the requirements of ISO 9001.
Customer Focus – Customer requirements come first. Quality begins with the customer and we strive to always satisfy needs. This is reflected in our flexibility – both as individuals and as an organisation.
Relationships – PASS build mutually beneficial relationships with customers and suppliers.
Teamwork – All PASS employees work together as a team to satisfy customers.
Continual Improvement – Through the reviewing of our Business Management System, we aim to continually improve business performance, processes, products and services.