Tailored Training For You
We offer many training courses which are standard off the shelf packages.
What you may not know is that we have also developed e-learning courses and assessments for various clients.
Often we are approached by existing clients to help them develop a training package just for them, sometimes in a field where we do not specialise.
We have the skills and ability to pull specialists together from all over the UK so if you don't see that standard course here please don't assume that we can't provide the expertise to deliver that training.
Your organisation may have a requirement for bespoke training that fits into the way that you work.
Part of the process is to review the course at various stages and carry out pilot programmes where required to gauge the delegates feedback where the courses may need to be tweaked and perfected along the way.
Contact Us
If you feel we may be able to help call 01642 987 978 or contact us online.
About Bespoke Training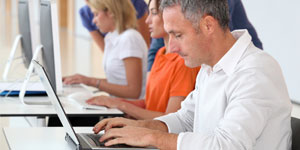 PASS develop the training package and course material by identifying what the requirements are and what the objectives of the training would be.
Only when we have done this can we advise you on the best way forward to suit your budget.