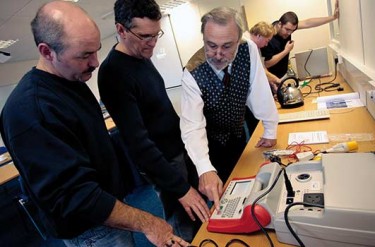 « View all Electrical Training Courses
No electrical experience required – learn to PAT test and check the electrical safety of appliances, leads and more with this theory/practical PAT testing course.

Ask us a Question »
Hundreds of people have already been trained by PASS to perform PAT testing – why not take our PAT testing training course and learn to safely check the operation of electrical appliances yourself?
Course Details
Course Duration: 1 Day (Morning and Afternoon Sessions) – 9AM to approx 4:30PM
Locations: Basildon (Essex), Basingstoke, Birmingham, Bristol, Carlisle, Dundee, Edinburgh, Gloucester, Leeds, Leicester, Maidstone (Kent), Manchester, Merseyside, Motherwell (Glasgow), Newcastle, North London (South Mimms), Northampton, South London (Surrey), Stockton-on-Tees, Watford (London)
What's Included? – Lunch and refreshments, Handbook of Portable Appliance Testing (RRP £19.99), Comprehensive Course Notes, Personalised Certificate, PAT Reference Card with Useful Reminders and £20 off any PAT Tester or PAT Testing Kit at www.pat-services.co.uk.
Assessment – 20 question examination (open book)
Qualification Gained: Certificate of Competency in PAT Testing
Do You Need to be an Electrician to PAT Test?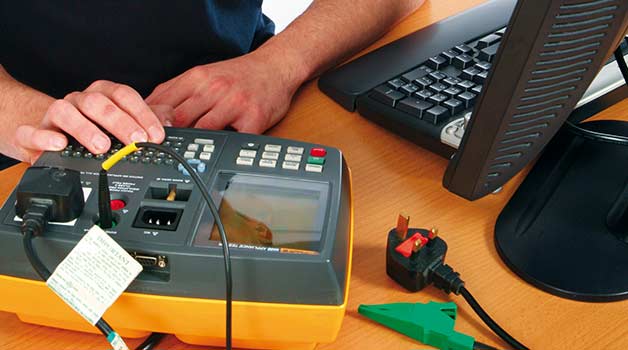 The answer to this one if simple – no.
Absolutely anyone can learn to PAT test, regardless of whether you have electrical experience or not. Our training course is designed to be approachable for those new to the field and we have trained people from offices, care homes, charities and many other sectors to perform their own in-house PAT testing.
This course is also ideal for anyone who would like to carry out PAT testing as a service for others – after passing this course, you have the experience you need to do the testing and a certificate to prove it.
About the PAT Testing Training Course
Over the space of a single day, our tutors will break down the requirements of PAT testing in easy-to-understand sections, ensuring you gain a full understanding of why we PAT test and how to actually perform the testing.
The morning session focuses mainly on the theory behind PAT testing, outlining the rules and regulations as defined in the IET Code of Practice, basic electrical theory, different types of appliances and other associated PAT testing content.
The afternoon session includes practical hands-on experience of actually performing PAT testing on different appliances – we provide PAT testers for you to use, but you can also bring along your own if you already have one and use that for the testing instead.
After the practical session you will complete a multiple-choice open-book examination. If you pass, you will receive your Certificate of Competency in PAT Testing and then be able to safely check electrical appliances to make sure they are working correctly.
Recommended Reading Material
Although not a requirement for the course, it may be helpful to purchase and read a copy of the IET Code of Practice for In-Service Inspection and Testing of Electrical Equipment.
This book is the industry-standard regulatory guidebook for PAT testing in the UK and has extensive information on the requirements of PAT testing in the workplace and other environments. Our training course is heavily based on the regulations in this guidebook.
If you wish to purchase a copy of the IET Code of Practice, we sell the booklet separately through Tester.co.uk, our test equipment website >>
---
Related Courses