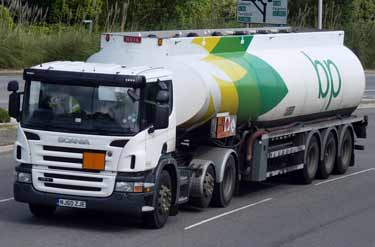 « View all LGV, HGV & HIAB Operator Training Courses
Drivers who operate a goods vehicle carrying dangerous goods must hold a ADR training certificate.
About Dangerous Goods Awareness Training
To drive a goods vehicle whilst carrying dangerous goods a driver must hold a ADR training certificate.
PASS Ltd Training are an Scottish Qualifications Authority registered training provider, delivering ADR training throughout the North East.
Our ADR training covers the following areas:
Core – Required by all drivers
Packages – if desired
Tanks – if desired
Class 2 – Gases
Class 3 – Flammable liquids
Class 4 – Flammable solids
Class 5 – Oxidizing substances and organic peroxides
Class 6 – Toxic substances
Class 8 – Corrosive substances
Class 9 – Miscellaneous dangerous substances
During the course you will sit a series of multiple choice exams designed by the SQA to test your knowledge of the above areas. On completion the exam papers are sent to the SQA to be marked externally. You will then receive your ADR certificate through the post, assuming that you pass the exams.
PASS Ltd Training can tailor ADR courses to your specific demands. For example, you may only wish to take the packages element of the course.
IF YOU ATTEND A FULL COURSE YOU WILL RECEIVE 28 HOURS TOWARDS YOUR CPC TRAINING REQUIREMENT, SAVING YOU TIME AND MONEY
Dangerous Goods Awareness
PASS Ltd Training can also provide a shorter course, aimed at people who work with dangerous goods, but do not actually drive them on the road. This course is aimed and persons who handle dangerous goods, ensuring that you are working in a safe manner. This course can be tailor made to meet your specific requirements.
---
Related Courses