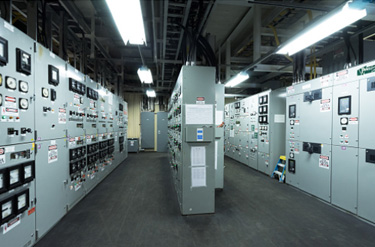 « View all High Voltage Training Courses
| | |
| --- | --- |
| | Gain the skills and knowledge you need to be a senior authorised person responsible for switching on HV power systems in marine and offshore environments. |

Ask us a Question »
Course Code
HVMARS04
Duration
This is a 5 day training course.
Course Location
PASS Training Centre
1 Alberto Street
Stockton-On-Tees
TS18 2BQ
Course Entry Requirements
Those wishing to attend this course must have electrical experience and work, or be going to work within the maritime or offshore industries.
As this is a senior authorised person level course, having prior experience is essential.
If you would like to become an Authorised Person instead, we run an alternative course which you find out more about here >>
Course Description
Specific version of our high voltage safe switching course tailored for those who work in the marine and offshore industries.
This is also the higher-level version of our HVMARS01 course and is designed to train you up to a Senior Authorised Person level for performing safe switching of high voltage equipment within ships, offshore platforms etc.
During the course, you'll learn a wide variety of things relating to high voltage marine work, including statutory regulations, safe operation, maintenance, how to perform switching and more. The course includes a mix of both theoretical and actual practical switching work, plus how to issue safety documents.
Course Content
The course covers the following modules:

UK and other national marine/offshore statutory electrical regulations
Electrical hazards and precautions
Arrangement of high voltage switchrooms
Emergency Conditions
Marine/offshore high voltage safety rules
Operation and safety features of switchgear
Issue and control of safety documentation
Safety lockout procedures, key safes/multi hasps
Treatment of system neutral point
Appreciation of fault levels
Marine/offshore application of electrical protection
Case Studies
Practical exercises (3 switching/safety documents)
We can also provide bespoke modules designed in combination with your unique business safety protocols. Please contact us directly for more information on tailoring your training course.
Assessments
Written examination and practical examination
Reading Requirements
There are no peripheral reading requirements for this course.
Certificate(s) Gained
PASS Certificate of Competency
Those who do not complete the course or do not pass the tests will receive a certificate of attendance instead.
More Information
If you'd like any further information on any of our courses, including confined space awareness, please give us a call 01642 987 978 or contact our training team.
---
Related Courses