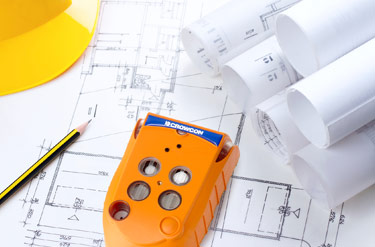 « View all Confined Space Training Courses
Learn how to safely manage a team and prepare for confined space entry, exit and safe operation at all times with this comprehensive confined space management course.
Duration
This course runs for 3 days.
Course Description
Purpose-built for those have responsibility for planning safe systems of work, creating risk assessments, managing a team entering confined spaces or is designated as a responsible or authorising officer responsible for enforcing a confined space policy, this course allows candidates to learn exactly what they need for confined space management.
This course is non-entry and will not require the candidate to enter the enclosed area.
Course Content
The course covers the following modules

Legislation and ACoP relevant to confined space working
Specified risks and how to control them
Risk assessment residual hazards
Types of gaseous atmospheres
Operation of safe systems of work
Using permit-to-work control measures
Personal protection and hygiene requirements
Health standards for staff
Training standards for staff and contractors
Documentation and records
Selection and use of portable gas monitoring equipment, harnesses, hoists, winches, safety line/fall arrest systems, escape breathing apparatus and short term working breathing apparatus
Emergency planning and rescue procedures
Self rescue and emergencies
Practical exercises in planning for entering, working and exiting confined spaces
We can also provide bespoke modules designed in combination with your unique business safety protocols. Please contact us directly for more information on tailoring your training course.
Pre-Requisites
There are no pre-requisites for this course.
Certificate(s) Gained
Certificate of Attendance in Confined Space Management & Supervision at Work
More Information
If you'd like any further information on any of our courses, including confined space awareness, please give us a call 01642 987 978 or contact our training team.
---
Related Courses